Parkland
2" faux wood horizontals
Parkland is an extremely durable 100% pvc faux wood blind.
Available in both smooth and wood grain textures, Parkland is a great choice for the price conscious consumer and for high humidity installations.
Shown in 7013 Alabaster with decorative ladder tapes.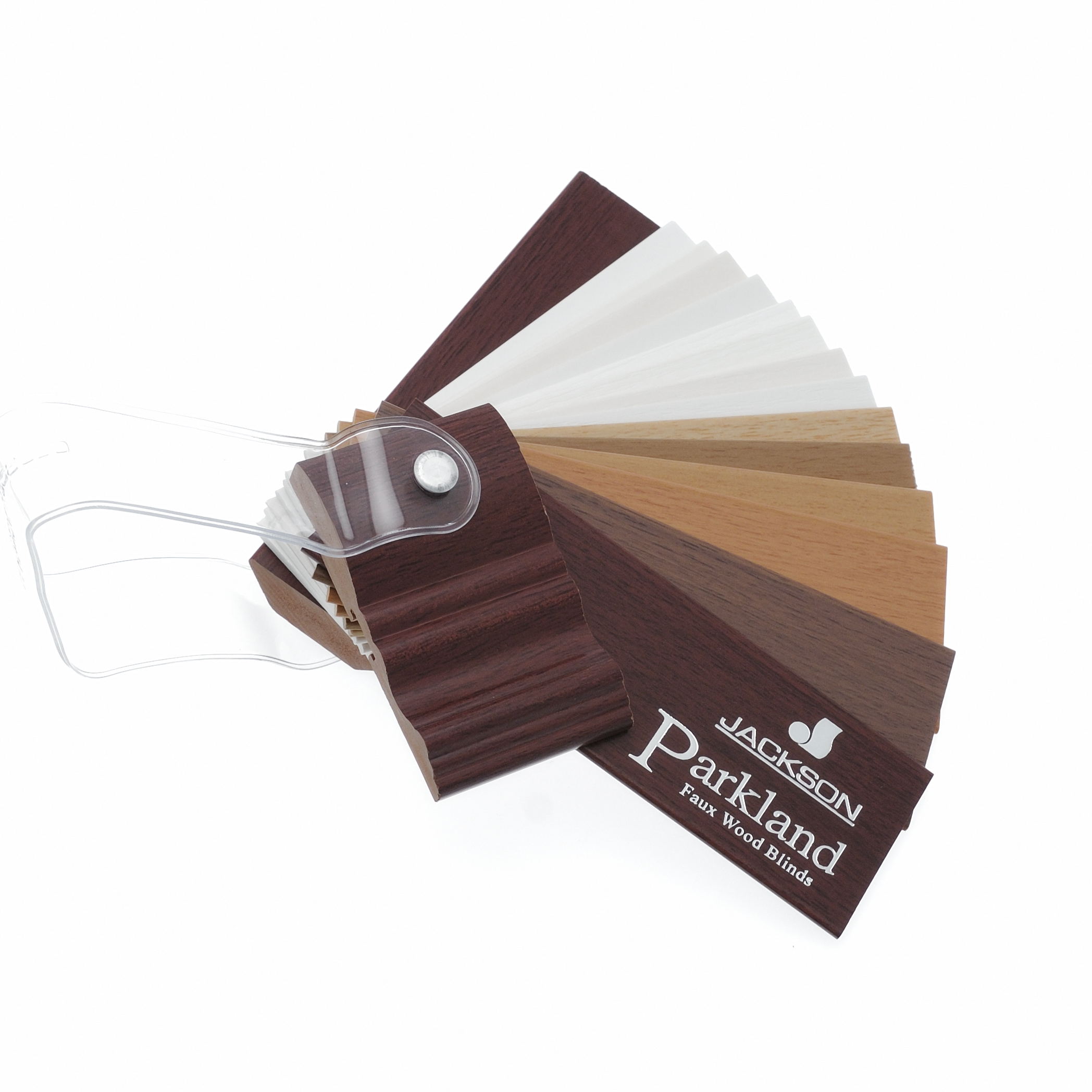 New May 2009 Parkland Plus
An exciting new addition to our Parkland Collection. Parkland Plus is offered in the stylish new colours
7020 natural, 7021 praline, 7022 maple, 7023 acorn, 7024 chestnut, 7025 mahogany.